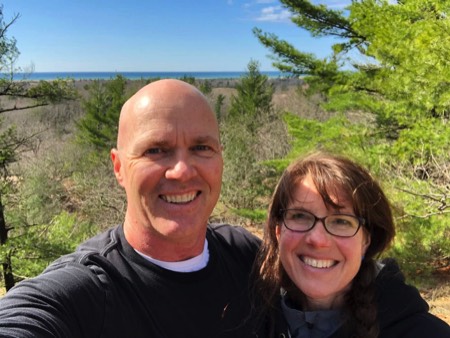 Mark Pung is the President and Treasurer of Raymar Homes.
Mark's background served as a great foundation for starting a home-building business. Mark began working in construction after graduation from high school to put himself through college. He earned an Electrical Engineering degree from Michigan State University in 1989.
After graduation, he debated whether he should go directly into construction or work in industry. He opted to work in industry and the experience was well worth it. His first job out of college was as a supervisor and electrical manufacturing engineer for a defense contractor. In addition to the supervision responsibilities, his task was to generate extensive, detailed instructions to manufacture and inspect highly complex electrical circuit boards.
After two years, he wanted to get additional experience so he joined a progressive automotive supplier for 7 years. His responsibilities were again supervision and electrical manufacturing engineering, as well as quality engineering. He was responsible for incorporating new manufacturing methods and procedures, and customer quality. At this company, Mark learned how to service the customer and produce large volume components with zero defects.
Mark is a Certified Graduate Builder and a Certified Green Professional. Mark's main responsibilities are the business side of Raymar Homes and generating written procedures for all aspects of the company.
Because of his engineering background, construction and manufacturing experience, and strong belief in continuing education, Mark and his team brings a high level of professionalism, communication, and thoroughness to the building process.